Want to Scale Your MF Business to New Heights?
Email marketing for mutual fund distributors involves creating and sending targeted emails to your investor database to:
Inform them about new funds and schemes.
Promote special offers and SIP plans.
Provide financial tips and market updates.

Effective Marketing Channel

Reach a Greater Audience

Improve Conversion

Increase Revenue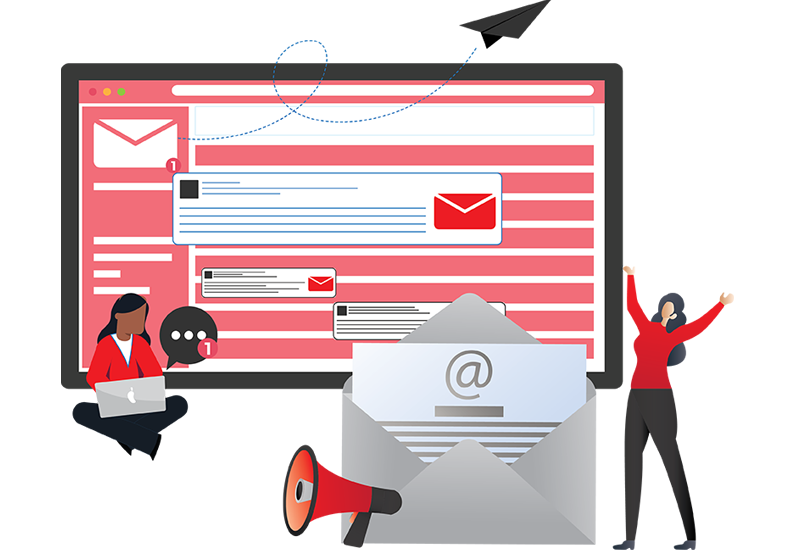 How does it work?
When you hire us for logo design services, we follow a simple and effective process:
Build an opt-in investor database
Segment your lists based on demographics and past behavior.
Create compelling email templates with your brand's look and feel.
Send regular emails on a schedule that suits your business goals.
Track open and click rates to optimize future campaigns.
Benefits
Benefits of email marketing
Most effective marketing channel
Reach your existing investors anytime.
Great ROI
Average email has a 4,200% higher ROI than other digital channels. Best Targeted emails have open rates of 20-30% for financial services.
Improve conversion
Nurture leads with a series of emails to improve conversion
Get Started
Want direct access to your investor's inbox? Let's build an email marketing strategy for your MF business.
Let's Talk
FAQs
The frequency of your emails depends on your business and your audience. We recommend sending emails on a regular basis, such as once a month or once a week, to stay top of mind with your clients.
We can help you segment your email list based on demographics, interests, or behavior to ensure that your emails are relevant to your audience.
We use a variety of metrics to measure the success of your email marketing campaign, including open rates, click-through rates, and conversion rates.