Want to Create a Stunning Logo for Your Brand?
Logo design is the process of creating a unique symbol or mark that identifies your business and communicates its message. A logo can consist of text, images, shapes, colors, or a combination of these elements.

Create a memorable brand identity

Increase trust and loyalty

Stand out from the competition

Boost marketing efforts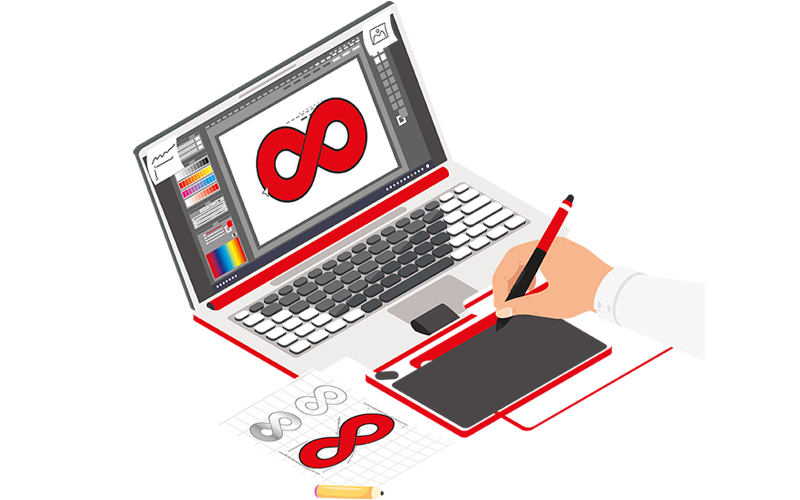 How does Logo Design work?
When you hire us for logo design services, we follow a simple and effective process:
Understanding your business goals, target audience, and industry.
Research your competitors and analyze their logos.
We brainstorm and sketch different logo concepts.
We refine and finalize the best logo concept and deliver it.
Benefits
Benefits of Logo Design for Businesses
Create a memorable brand identity
94% of first impressions of a brand are based on its logo.
Increase trust and loyalty
A well-designed logo can increase customer loyalty by 71%
Stand out from the competition
A logo helps you differentiate yourself from your competitors and attract more attention.
Boost marketing efforts
You can use a logo on your website, social media, business cards, flyers, etc. to increase your visibility and reach.
Increase Revenue
Consistent use of a brand's logo can increase revenue by 23%
Get Started
Don't settle for a generic logo that doesn't reflect your brand personality. Contact us to create a stunning logo for your brand to impress your clients.
Let's Talk
FAQs
It depends on the complexity of your project and the number of revisions required. However, we usually deliver the final logo within 7-10 days.
The cost of logo design services varies depending on the type of logo, the number of concepts, and the level of customization. We offer affordable pricing plans that suit your budget.
You can get started by filling out our online form. Our team will get in touch with you shortly to discuss your project details.