How Wealth Elite is Solving the Major Challenges of MFD's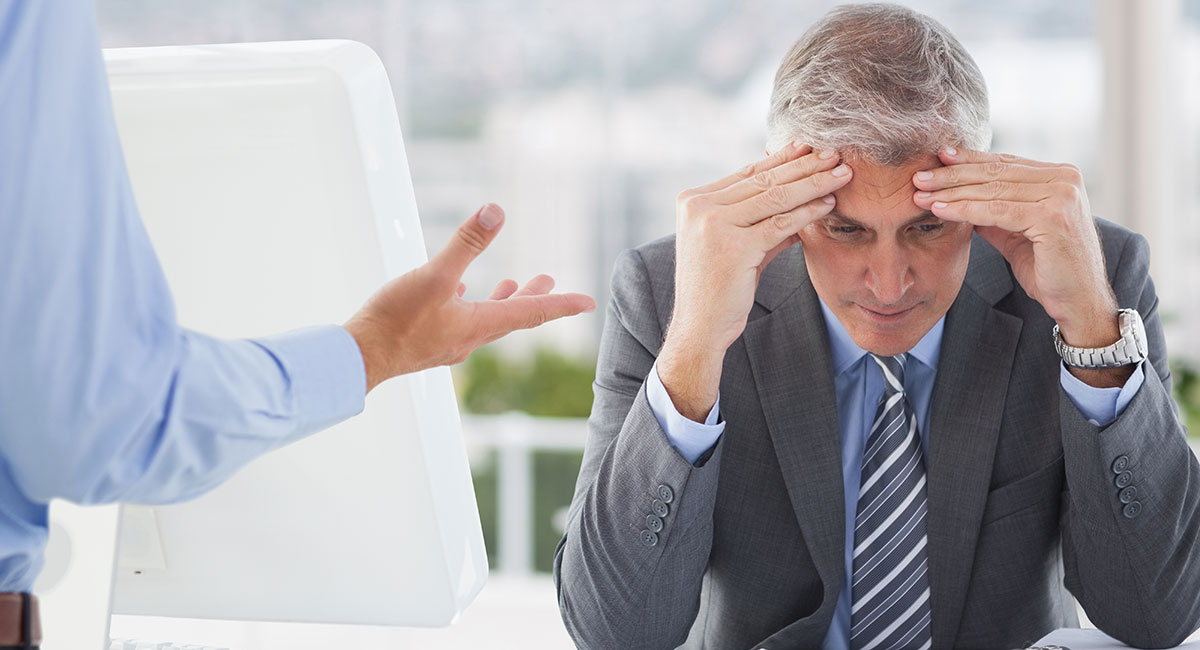 There is a famous Ben Franklin quote, who said something which perfectly fits the rapidly evolving landscape of today's business. He said "When you're finished changing, you're finished"
Let me begin by asking all the MFDs a very basic question, how many of you feel that there is a gap between the potential your business has and the actual performance of your business? I am sure the majority will answer a "YES", indicating most MFDs believe that there is a gap between what they can achieve and what they are achieving.
But, why despite tremendous growth in the size of the mutual fund industry, the income of Mutual fund (MF) distributors has grown at a tepid pace. It is a clear indication that Indian MF distributors are lacking behind somewhere. And if you want the answer as to how to fill this gap or how to bridge this gap, or where MFDs are lacking, then let me give you some food for thought.
Currently what MFDs are doing to accelerate the performance of their business? The answer will be typical – setting goals, creating plans, motivating employees, and so on. The above process is just word blabbering & as ignorant as "planting thorns and hoping for mangoes". The secret to growing your AUM and accelerating your business is actually not a secret but common sense. Yes, you heard me right, common sense. It's just that you have to purchase the right seed, the mango seeds.
For an MFD, a competent and comprehensive wealth management software acts as those Mango Seeds. MFDs need to just invest in the right technology, the correct mutual fund software and start preparing to reap multi-fold growth.
Mutual fund software will be considered competent, comprehensive, and complete when it can provide a perfect solution to all the major challenges that MFDs are facing in their businesses.
What are the major challenges for MFDs
Lengthy, complicated & multi-step onboarding process
Reduced business transactions & slow client acquisition
Quick investment redemptions or high redemption rate
Poor client retention due to non-diversification of product portfolio & single focus on mutual funds.
Zero product differentiation strategy drives MFDs towards heavy competition
Lack of credible digital visibility – Impacting brand image
The Perfect Solution
The solution to all the said challenges is the automation of business with technology. Therefore, MFDs need to transform their business asap or they will eventually perish. As discussed above, comprehensive mutual fund software along with onboarding & investing app, business management platforms, and financial websites are all required as a single package.
Wealth Elite offers you a complete package of technical tools, software, website, and mobile applications not only for MFDs but also for their clients to overcome all of their business concerns, issues, and challenges.
Wealth Elite's Process to Achieve Multifold Growth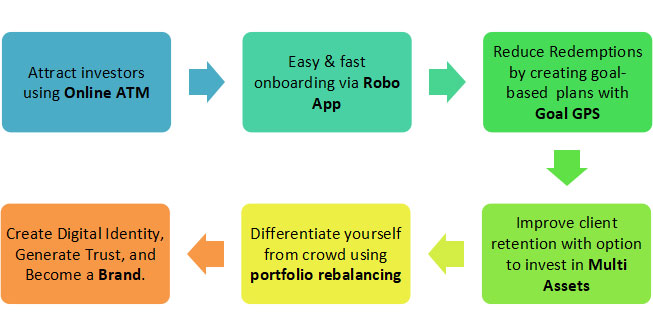 Robo Advisory App offers automated, fast, and simplified onboarding anytime from anywhere – Simplification brings Inclusion.
Using Online ATM park savings & idle money of untouched investors from tier 2 cities & beyond into highly liquid funds and deliver them FD-like returns with savings like liquidity – Become the game changer in the Indian Investing Industry.
Goal GPS is used to create goal-based financial plans for investors. With proper goals, redemptions get reduced and investors remain invested for longer terms.
Diversify product portfolio with Multi-Asset Feature and start tracking investors' portfolios in multiple assets along with mutual funds to improve client retention. Wealth Elite is already integrated with P2P, NPS, US-equity & Indian equity.
Offer product differentiation with Portfolio Rebalancing. It will help MFDs in allocating clients' portfolio proportionately in equity and debt, which will reduce risks, and also improves the rate of return.
100% white-labeled software & Financial Website helps MFDs in creating their digital identity with unique URL to generate investors' trust. It will increase visibility, reduce complexity, expand the firm's reach, and transforms the business into a brand. Create Digital Identity, Generate Trust, and Become a Brand.
Related Post