Leading Mutual Fund Software Platform
Wealth Elite is an AI-based WHITE LABELLED Multi Assets SaaS platform for MFDs and IFA in India, equipped with digital Client Lifecycle Management (CLM) solutions offering Powerful Business Intelligence, Automated onboarding with Video KYC, Online Transactions, Online ATM, Goal GPS, Portfolio Re-Balancing, and much more.

White Label

Multi Assets

Goal Plan

Video KYC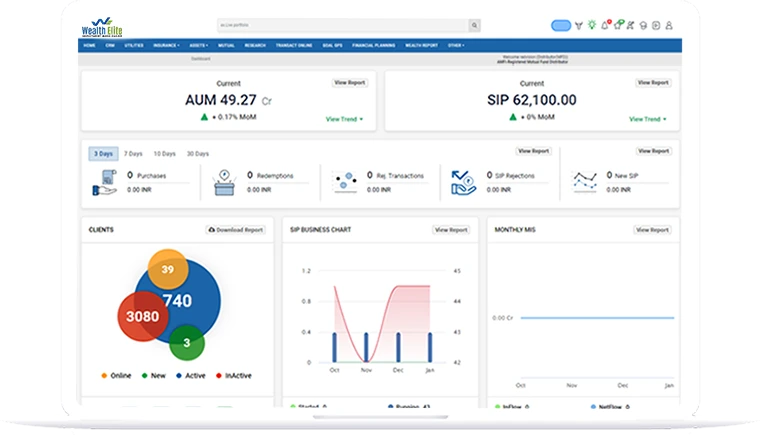 Top Features
The Complete Life Cycle for Wealth Management
Empowering MFDs with our advanced tools to get a complete picture of clients' financial situations and health and align them with their future objectives. Strengthening the relationship between the MFDs and their clients, while increasing transparency and loyalty.