Are You Leveraging Social Media for Your MF Business?
Social media management for mutual fund distributors involves creating and executing a strategic plan to leverage platforms like Facebook, Instagram, Twitter, LinkedIn, and YouTube to:

Large user base

Increase brand visibility

Better conversion rate

Stay up to date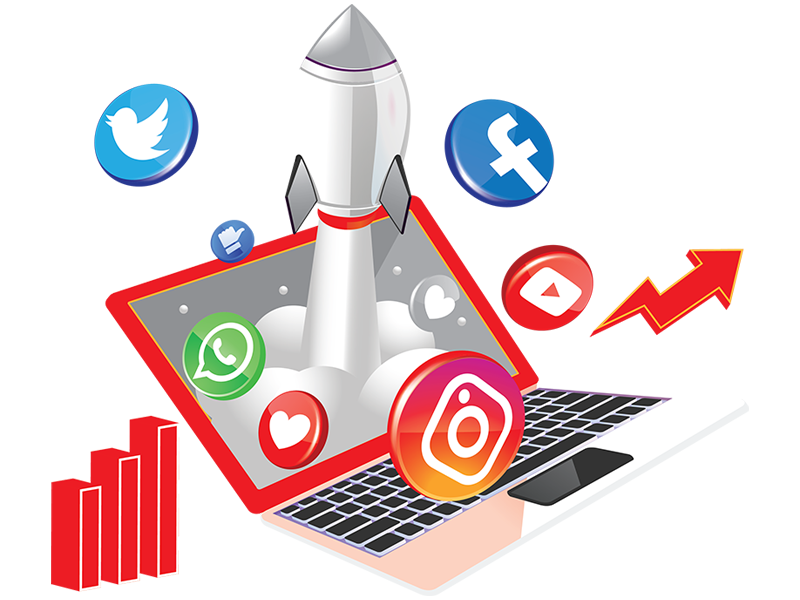 How does it work?
We develop a custom social media strategy based on your business goals. Then we manage:
Posting engaging content regularly.
Responding to comments and messages promptly.
Running targeted ads to get investors.
Monitoring insights and adjusting your strategy.
Benefits
Benefits of our social media management services
Large user base
Access a pool of 470+ million monthly active social media users in India.
Increase brand visibility
Stay top-of-mind awareness among investors.
Better conversion rate
Qualified social leads convert at 2-3x the rate of traditional leads.
Stay up to date
Stay up to date with trends and topics relevant to your target audience
Increase Revenue
Consistent use of a brand's logo can increase revenue by 23%
Get Started
Let's expand your MF business presence on the Internet. Get started with social media management today!
Let's Talk
We Manage
Facebook Page with regular updates, promotions, and ads.
Instagram Profile with visual content and relevant hashtags.
Twitter Account with fund updates, tips, and responses.
LinkedIn Page with industry news, jobs, and engaging posts.
YouTube Channel with educational videos about your funds.
FAQs
Social media management can offer several significant benefits to your mutual fund distribution business. Here's how it can positively impact your operations:
Enhanced Brand Visibility.
Increased Client Engagement.
Lead Generation.
Thought Leadership and Credibility.
Competitive Advantage.
The best social media platforms for mutual fund distributors are LinkedIn, Facebook, and Twitter. LinkedIn is particularly useful for B2B marketing, while Facebook and Twitter are great for B2C marketing.
Social media management can help generate leads for mutual fund distributors by providing a platform to engage with potential clients, showcase expertise, and build relationships.