Why Mutual Fund Distributors Need a Website – Top 3 Reasons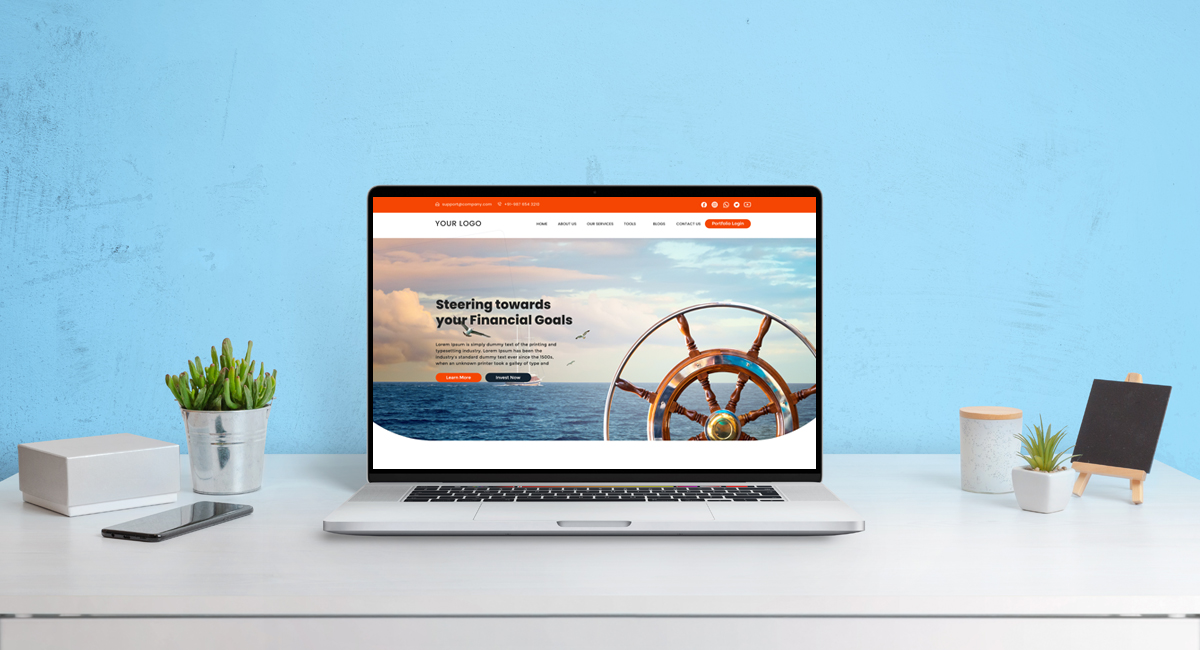 In the fast-evolving financial services industry, mutual fund distribution has become one of the core matters. The industry is getting digitalized rapidly especially after the Covid-19 Pandemic. MFDs are also required to transform in today's world. They need to understand that a lot of businesses build credibility and gain customers through social media, often for free
But why would an MFD need a website? I have a counter question, why not? In this blog, I am going to discuss a dozens of reasons explaining the need & importance of a website for an individual mutual fund distributor in India.
As a result of the Digital India initiative by The Indian government, our digital population has grown rapidly in the past decade and crossed 900 million active internet users. What initiated with plain email posts has transformed into a digital universe with social networking giants like Facebook, Twitter, YouTube, etc. becoming a vital part of daily lives for millions of Indians.

Unlock your True Potential
Indian population is over 141 crores, millions of them are active investors or wanna-be investors, and lakhs of them daily search Google for various mutual fund schemes. MFDs can easily convert the third category into potential their clients with the help of a website. Website will help MFDs to increase business visibility, in reaching a huge client base and reducing geographical limitations. A well built website can directly shift the internet traffic towards your website and convert the leads into investors easily.
Become a Digital Brand
It is important to understand that Brand is neither just your logo, nor your product or service. It is the Trust, and the Confidence that a customer develops about your product, services or your firm, basically your brand is your reputation. The best case study to understand the true meaning of branding is TATA. Now TATA is not a brand just because it sells a wide range of products or it is a very old company, but because customers can trust upon it, whatever product or service it sells.
In financial service industry, the trust factor is even more important. Investors will only invest their hard earned money with an MFD, if they can generate the required confidence. The most initial step for MFD towards brand creation is to create a digital identity through a strong website that must have your own URL. See, investors are wise enough to decide whether you are the owner of the website or not by just looking at the URL itself.
Build long-term relationships with your customers
Website is not just a client acquisition tool, but a platform to build stronger relationship with your customers. It is important to nurture these connections by showing that you care about your customers. With a website, you can present the experiences of your customers with your business, and establish digital connection that will help in securing these relationships for a longer term.
Conclusion
REDVision is MFDs trusted fintech partner, which help you in building your website & take business online. It will create your digital address with a unique URL to generate investors' trust. It will increase visibility, reduce complexity, expand firm's reach, and transforms the business into a BRAND. The benefits of building your financial website with REDVision:
Improve Credibility
Get direct Leads
Save Time
Showcase your Offers
Compete with your Competitors
Transform into a Brand
Related Post